Agent Emerson is a VR film that first arrived inside of Viveport and Viveport Infinity. This experience puts users at the head of the CIA during a controversial experimental period of time. Using next-level 360° technology, this film shows us what is really possible when inside of virtual reality, and the potential of movies inside of headsets.
Director of the film, Ilya Rozhkov, shared with Vive how this innovative and exciting film came to be. You can check out the full interview on the Vive blog website, or you can check it out below.
Full Vive Interview 
For those unfamiliar, tell us a bit about yourself and the team behind Agent Emerson
My name is Ilya Rozhkov and I'm the director of Agent Emerson. I was born and raised in Moscow and all my life I wanted to direct films. In 2013 I was excited to become a part of New York Film Academy in Los Angeles and LA has been my home since. In 2014 I was honored to be inducted into the Directors Guild of Russia as one of its youngest members. The short films I created which have been distributed worldwide, featured on NBC, and screened at over 50+ festivals winning numerous awards, including Best Picture and Best Director.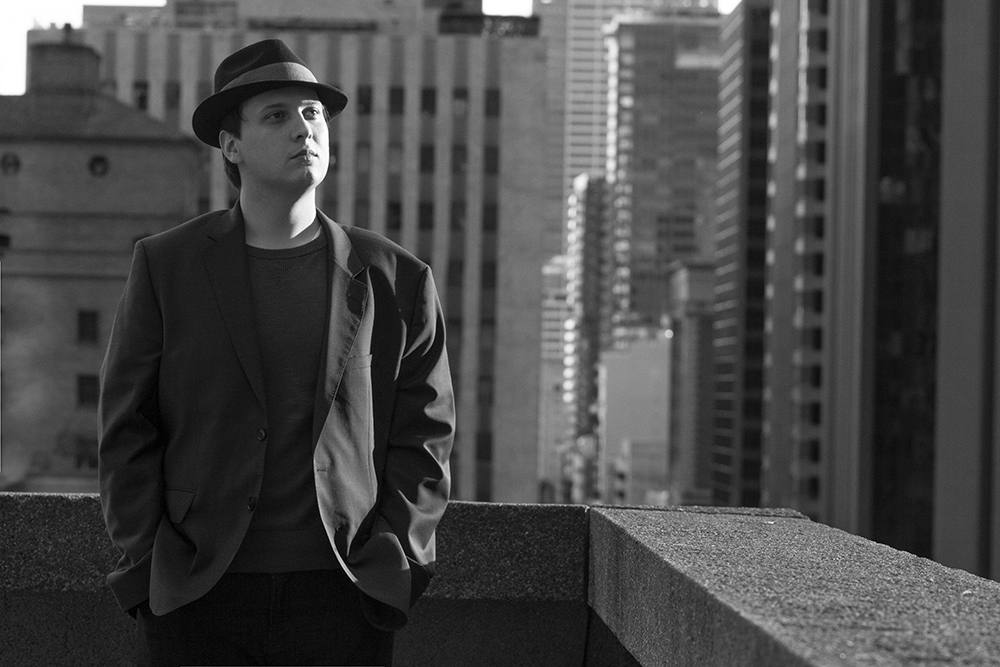 I also have had the honor of being selected to participate in the coveted Oculus Launch Pad VR Bootcamp at Facebook headquarters and be a recurrent guest panelist at Digital Hollywood.
In 2016, I set out to create on my first VR Film, Agent Emerson, and partnered with Academy Award-nominated veteran production studio CTB and producer Sergey Selyanov, along with Rogue Initiative — an entertainment and technology studio driven by multi-award winning industry veterans – Pete Blumel and Cathy Twigg.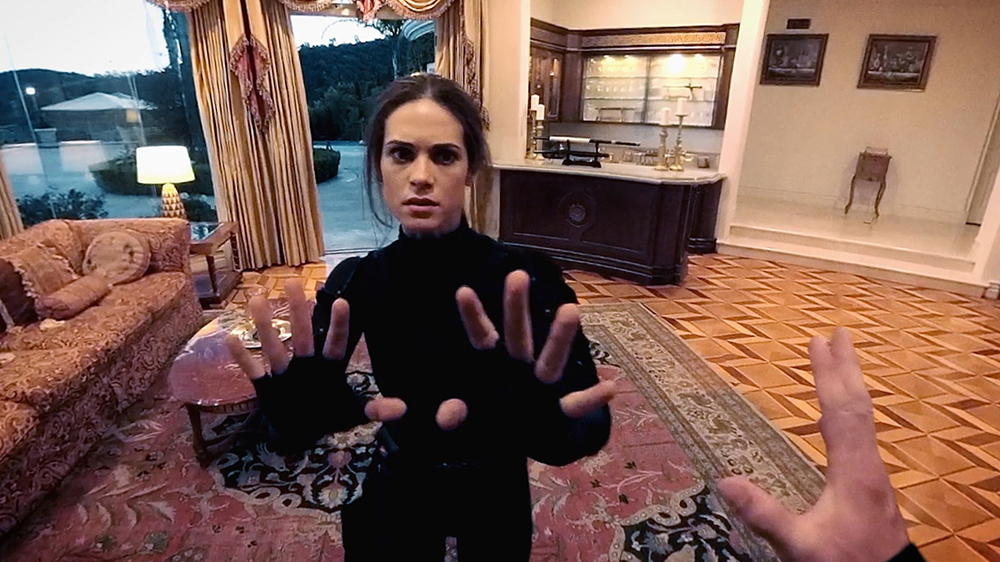 What have been your biggest creative inspirations behind this 360 POV VR film?
VR itself is quite an inspiration! We're dealing with something completely unprecedented— humans as a species have been telling stories on a flat surface since cave paintings. But VR allows us for the first time to tell stories through worlds which are seemingly real. AND this is mass-accessible.
It is a truly unique medium which requires a very different approach to storytelling. After getting my first VR headset and going through all the content (which was not much at the time) I kept thinking – what type of storytelling is possible ONLY in VR. Agent Emerson was one of my answers to that question, taking full advantage of immersion and intimacy only virtual reality can provide.
Agent Emerson employs some pretty unique technical solutions for a lot of the core challenges in 3D filmmaking – including the head mounted camera rig system IC-Cam. Tell us a bit about the design process behind the production of this innovative VR experience?
When the concept was there for the story and the storytelling we started looking into technology available to shoot it. Soon enough we came to realization that there was none. So we sat down with the brilliant Russian engineers Ivan and Tatiana Sirotenko and decided to make it happen creating technology from scratch.
IC-Cam is a truly unique VR 360 camera: it has 21 lens and it is lightweight and head-mounted, delivers incredible quality of native 3D and also has a 3-axis stabilization system which guarantees audience comfort no matter how intense the motion in the scene gets. I don't think there is a comparable solution available for VR 3D POV filming today and there was definitely none when we started filming.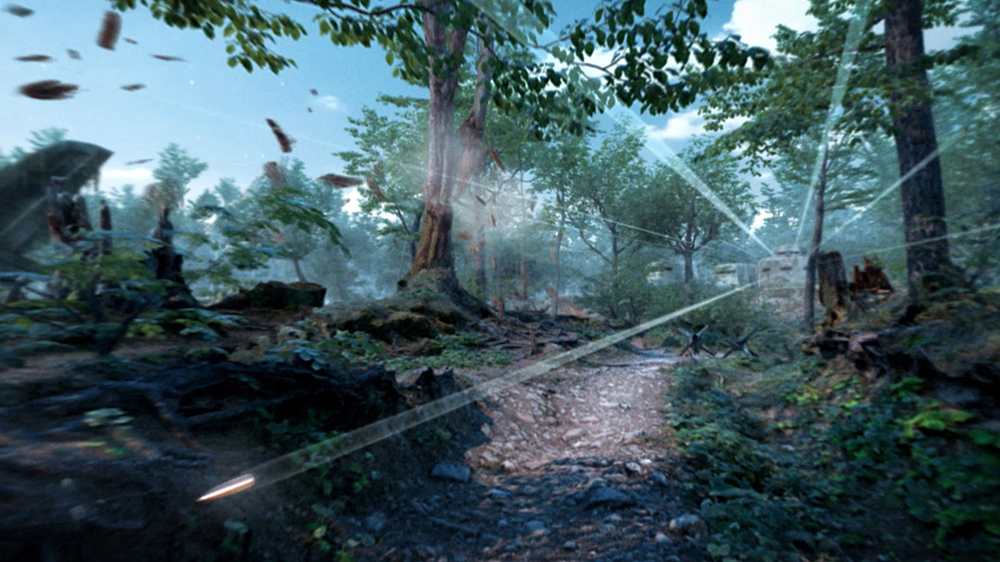 Agent Emerson explores some pretty interesting and meta concepts of agency, control, and the consequences that result from limited viewer control in 360 films. Was this idea at the core of the project from the start, or did it evolve throughout the production?
As the great filmmaker Orson Welles once said: "The absence of limitations is the enemy of art". So stepping into developing Agent Emerson I was fully aware of the lack of interactivity in 360 video and the consequences in terms of agency. That is why from the very beginning the story was built around that limitation, turning it into the core plot component. David Emerson has no control over his body and neither does the audience – they are in the same boat. The whole story revolves around the theme of control.
Sense of agency is one of the core elements of VR storytelling. No matter what the story is, Virtual Reality is ALWAYS happening from the first person prospective: YOU, the audience are in a virtual world.
What are your thoughts regarding the state of VR filmmaking, and what would you like to see develop in the world of VR to better enable you to create more groundbreaking and immersive experiences?
We are just beginning a wonderful journey. VR headsets are becoming more and more accessible, user-friendly and higher quality – the new Vive lineup being a testament to that. And today content is becoming a force which should be actively pushing this medium forward.
Today, a lot of VR content is focused on gaming, which is great – gamers are fantastic early adopters. But the potential of Virtual Reality is so much bigger than gaming!
As a storytelling medium, VR is incredibly young and is evolving at an incredible pace. In the first days, most of filmed content were just regular films shot on VR cameras. Today, a lot of VR films are very experimental, finding creative ways of working around the technological challenges. And while incredibly imaginative – a lot of them struggle at connecting with wide audiences.
When you buy a movie ticket, you know what to expect: ~2 hours of looking at a screen, being entertained and emotionally engaged. When it comes to VR, there are not many standards yet. Audience doesn't know what to expect – and that has to change. Standards need to be set, and new formats need to be established. Formats exclusive to virtual reality.
Soon enough, VR will evolve in many ways we can't even dream of today.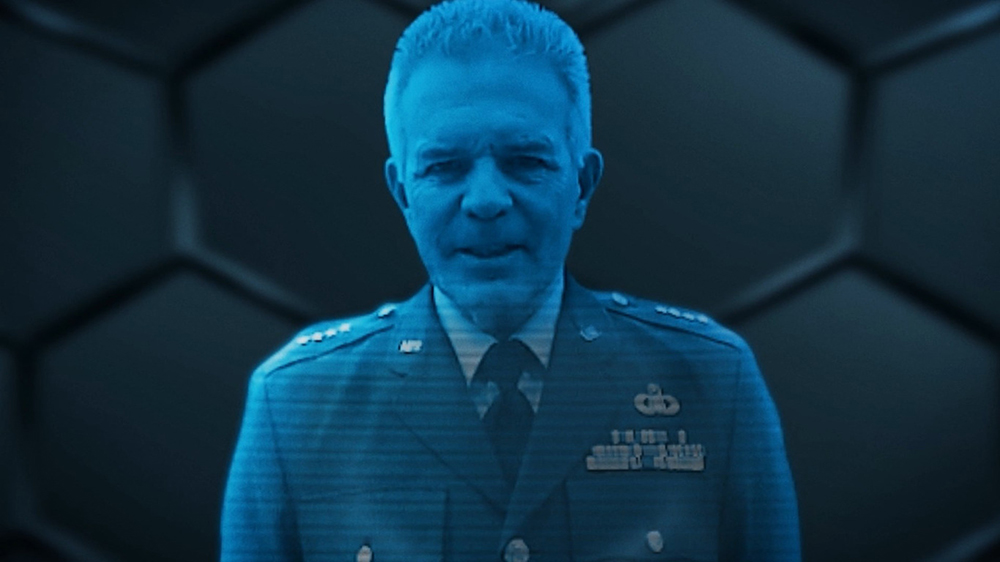 What was the script writing process like when starting production of Agent Emerson? I imagine drafting a screenplay for a unique project such as this, with all the needed tech to develop, provides equally unique narrative challenges.
Every film begins with a script and since we were to make a film which is VR on every level of its DNA, it of course did affect the process of writing. It had to be a continuous shot, because traditional film cuts are not authentic to VR. So while writing the script I had to keep thinking of how are we gonna shoot it and piece it together to preserve the illusion of one continuous shot. It was a close collaboration with my co-writer Joshua King and our post-supervisor Sergey Avdeev.
Nearly every small detail audience sees on screen was planned on paper. And it is very exciting to see words on paper take shape and become virtual worlds which are seemingly real.
● On a related note, direction and effects post production must've been equally unique and challenging! Tell us a bit about what that process was like.
The very idea of direction stems in the idea of directing the audience, their attention, their perception and emotion. VR toolkit borrows a lot from film, theater and game design, but brings some unique elements as well.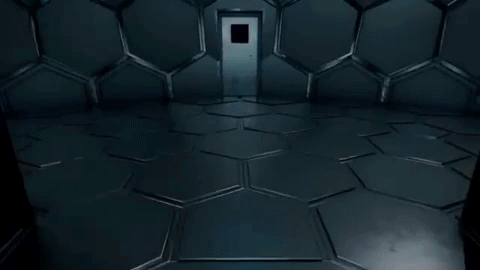 There is no such thing as "shot" when it comes to VR, so directing the audience becomes quite different from film. I consulted with game designers, theatre directors and even magicians to craft an authentic VR storytelling language at the heart of Agent Emerson.
When it came to post production we needed to be inventive in every department. There are of course a lot of VFX which required a different approach, but innovative solutions did not stop there. Just to name a few: coming up with new processes to blend acoustic and electronic music into uniform sound, creating new workflow for color grading and even creating a color correction software we could use inside VR headsets, and of course an incredibly detailed 360 audio mix.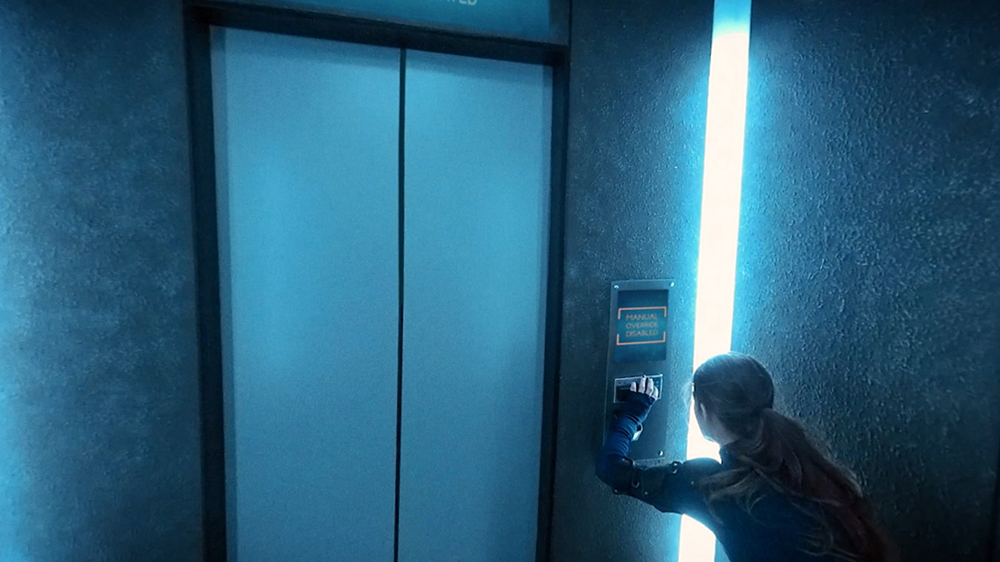 There are a lot of unique cinematic moves made throughout that seem as if drawing from modern game design philosophy. What kind of research was necessary when producing Agent Emerson?
From the very beginning we wanted a first person shooter sequence to be a part of adventure in our first person POV film. Rogue Initiative has many alumni from Activision and Infinity Ward behind such titles as Call of Duty. And our producer Pete Blumel with his experience in game design gave many great insights on what makes the true feeling of a first person shooter.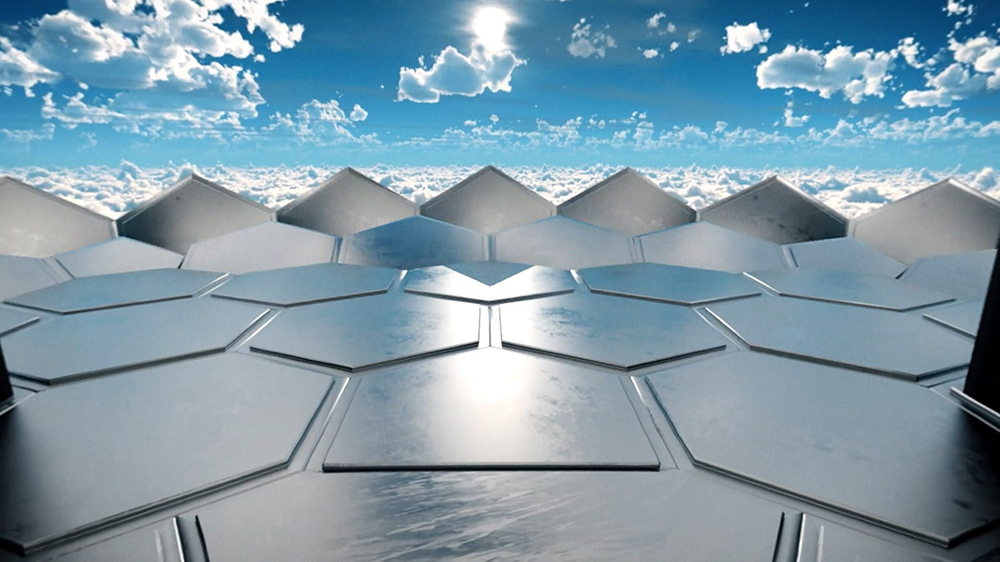 How long did this film take to produce, and how big was the team during the production?
We spent time on research and development and testing before we filmed a single scene.
We had an ambitious goal – to create a story authentic to the world of film and VR both. Minimal compromise. And with how challenging the film is in its design and execution, we decided to take our time to get it right and build a reliable technological pipeline. Our post team consisted of hundreds of people around the world at some point.
I strongly believe that innovation in technology in storytelling is the key to the future of VR filmmaking. On Agent Emerson we worked around the challenges not only from the angle of storytelling but also by creating innovative technology and workflows. Camera design, software coding, using game engines to bypass some of the limitations of 360 video are just a beginning of a way longer list of what we needed to do.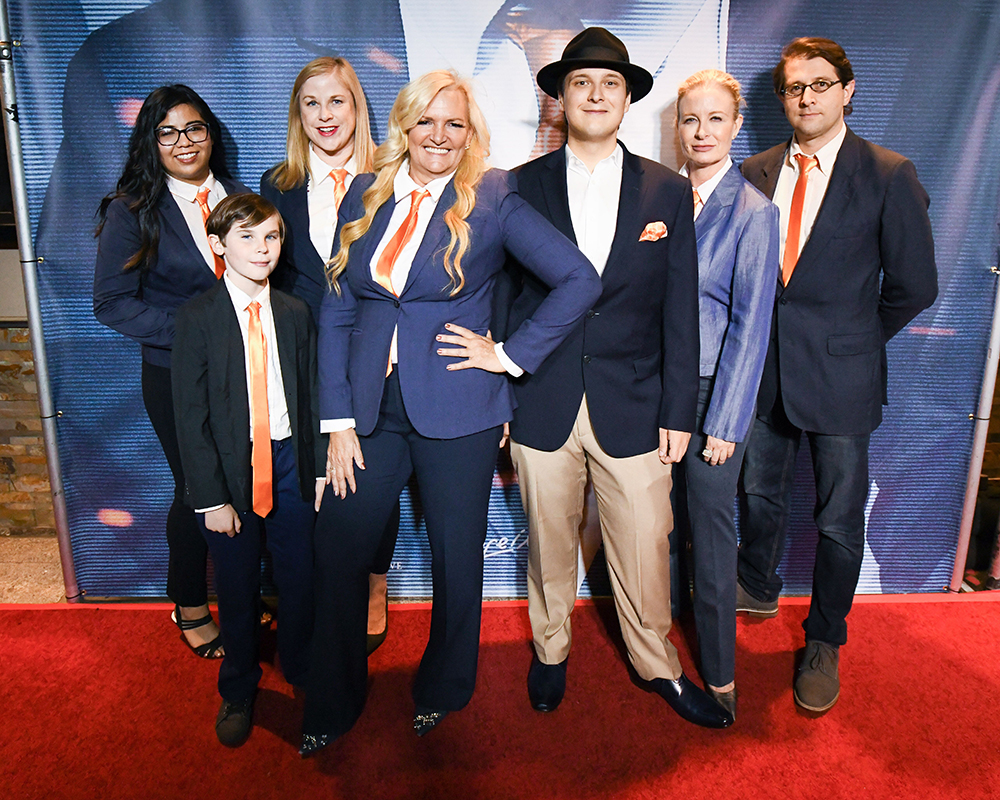 What's next for your production team now that Agent Emerson is finished?
We have several titles in the works, all built around the idea of bringing storytelling together with innovative technology for Modern Cinema. Incorporating traditional mediums like film and TV, and cutting-edge technology like VR and beyond.
Now might be one of the most exciting times in the history of cinema to be a visual storyteller!